25th Anniversary 928 Frenzy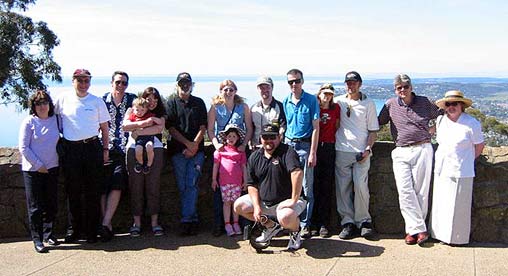 Geelong - Port Fairy

Geelong for dinner. I'm sure Geelong must have had some warning we were coming - no-one there to let us in to our accommodation! And they call this the 928 capital of Australia? Thanks to some detective work by Roger we managed to get some sleep after another great meal on the foreshore. With all the 928 owners in Geelong, you'd think all the shops would be sold out of 928 merchandise - but no - Rudy managed to find a 928 model and a 928 jigsaw!

After a detour to Bells Beach (you call those waves?) it was time to stop in Lorne at the famous Arabs restaurant before comparing the two ice-cream shops. Afterwards a great drive up to the Erskine falls - and yes, it had lots of water in it!

The drive around the Great Ocean Road was FANTASTIC - with Rudy as the pace car and amazingly no other cars on the first stretch I think we certainly came close to the limits of the cornering ability! Yes, we have to do that again! That night in Port Fairy and a rare chance to see the Mutton Birds come in (no, they weren't dressed as lamb) - Gary Faas.

top > home > gallery > sydney > canberra - albury > melbourne >
geelong - port fairy > mt gambier - adelaide > birdwood