25th Anniversary 928 Frenzy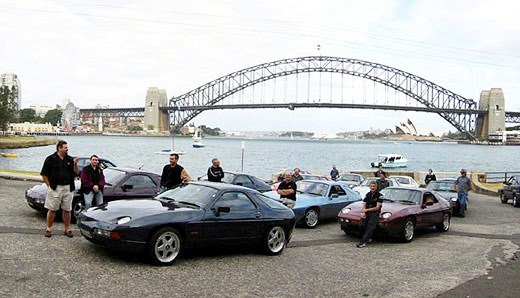 Arrival in Sydney.

Included Gary and Mo Faas - WA, Robin Gray - QLD and Des and Judy Aldridge from Victoria. Dinner on Friday night was at Doyle's at Circular Quay. Followed on Saturday by a trip to the Car Show and then lunch at the Parkway Hotel with some of the local 928 crew.

After lunch it was off to McMahon's Point for our photo shoot and 'official departure'.

Gary and a cleaner Shark after the trip from WA on the Indian Pacific


Sydney skyline from the Aldridge hotel room.


Des at Doyle's, discovers he's allergic to seafood.

Dinner at Doyle's


Dinner at Doyle's


Mo and Gary


Lunch at the Parkway Hotel


Photo Shoot prior to departure. McMahon's Point


Rob and Mark discuss secret GT business


photographer extraordiniare, Otto


Mo & Robin


top > home > gallery > sydney > canberra - albury > melbourne >
geelong - port fairy > mt gambier - adelaide > birdwood