How blissfully complacent one can become with our beloved 928s, until you are reminded (from the passenger seat) how awesome these cars are..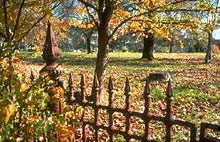 Picture the beautiful Adelaide hills, underneath a canopy of Autumn coloured trees sit two sculptured works of art. A shining red 928 4.5 uncluttered with spoilers, outrageous wheels, a seemingly solid piece of aluminium that had been carved, and a 4.7 'S' bedecked with resplendent 'Executive Grey' paint and discreet spoilers. The wonderful throb of two V8s awaiting, tanks full. A pair of road and 'mile-eaters' patiently burbling in the morning stillness.
Cruising slowly through the leaf lined lanes, shackled by speed limits, these glorious cars are tame, docile and incredibly pleasurable but the freeways call ... the hunting ground of the Landshark.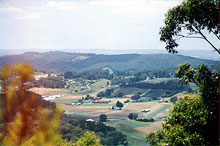 Effortlessly cruising side by side at 110 two beautiful blondes smile and wave from the sleek grey ghost. Seconds after it speeds away as if someone had lit a fuse in its tail. I think I hear laughter amidst the growl of the exhaust.
Some kilometres later again we are travelling side by side, my cheeks are sore from smiling and I feel like I want to drive to the end of the world. The girls are still waving, taunting and humouring me in my little 4.5 before again testing the stealth mode of their shimmering beauty.
Could it be better than this ? I think not but little did I know what the following day would bring. A late night call set the tune for my next day. "..What are ya doin' buddy lets go for a zoom..."
'GTS Mike' of the infamous 'Kelly gang' calls by in the morning.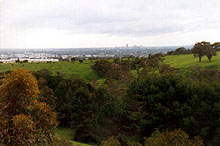 Mid morning a glorious day was in full swing so we head out to return 'Virgil' Mike's 928S and a plan to do some miles.
After deciding that 'Virg' can be the ladies car, Mike offers me the drive of the 'Great White'. Resisting temptation I decline and we head off towards open roads.
A GTS and an S are a beautiful sight together. Suggested corner speeds no concern. A couple of cars in the way dispatched with the press of the throttle. The fact that my girl was behind us driving the S and needed reprimanding for having left me for dead the previous day might have had a little to do with our next few kilometres of road.
Have you ever had to stop talking because you just couldn't speak? I now have! Not from fear or surprise but just from the fact ... I could just not speak...! 100 kph to ... God only knows ....all I saw was an executive grey 928 disappearing backwards in the horizon and the horizon in the other direction appearing at warp factor 7!
A Supercar being driven like a SUPERCAR and YES I was impressed and amazed. I am a believer in our fabulous beasts but now I have run with God and nothing else will satisfy me now.
Beauty, grace, style and ground crushing pace in an Armani suit! For me it doesn't come any better ... To quote my girl " .. you guys just disappeared.." Yep! Beam me up .. I canna take no more Scotty!
Thanks Mike!
Craig (Hillbilly Skinny) Hughes. - (mere mortal boy)
PS: have we got some roads for you guys! =)