Bubble-backed and Built for Speed
Bubble-backed and built for speed. Anthony Scuderi's Porsche was no friend of the purists, but was ahead of its time. Dan Oakes reports. Photography, James Painter.

When Anthony Scuderi found his 1977 Porsche 928, it was resting in the lounge room of a dentist. Although Anthony doesn't let the car into his house, he has spent the last 15 years lavishing attention, time and money on it.
"I've had the engine rebuilt and I've had just about every part in the car you can imagine restored - the shockers, petrol tank, air-conditioning, electric window switches, wiper motors, dash reskinned, and so on and so on," he says.
Anthony has had no trouble sourcing parts to date but suggests it could become more difficult as time goes by, as Porsche stopped producing the 928 in 1995.
The story of the 928 is an interesting one. According to Anthony, the model has not always been well received by Porsche purists.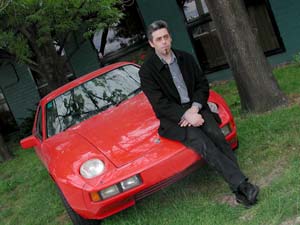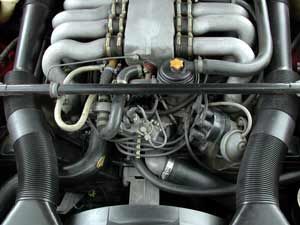 "To the Porsche traditionalists, they are a bastardised motor car, because they were designed by the son, not Ferdinand Porsche himself," Anthony says. "... They're actually a grand tourer because they're a V8, with a Mercedes-Benz automatic gearbox in them. They're a vehicle that is a cross between a sports car and a luxury motor car. It has air-conditioning and electric windows and other luxuries, whereas the 911 is very Spartan and designed to be a true thoroughbred..."
Whatever people thought, or think, of the 928, Anthony insists it was a truly groundbreaking vehicle. Others obviously agreed; in 1978 it was voted Car of the Year by European motoring magazines, the only sports car ever to be awarded the title.
"For its time, that car was amazingly styled - that bubble-backed shape. The car has cruise control, for instance; it must be one of the first cars with cruise control. It also has electric mirrors - things that, in those days, just weren't in cars. Those are the things that impressed me about the car. It just had things that were well and truly ahead of its time.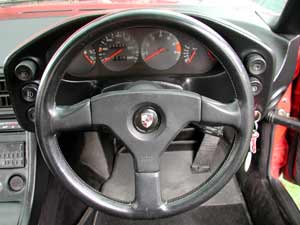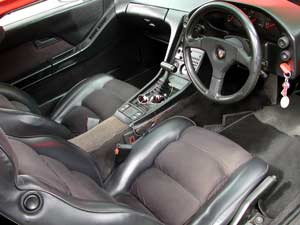 The history of Anthony's car, including its birth and maintenance, is no less interesting than that of the model as a whole. "... This one was actually built right hand drive in Stuttgart for the Australian market, so it wasn't converted or anything. They're actually worth a lot more money when they've been built originally on the production line..." Anthony says.
"The guy I've had do work on it was a Porsche mechanic trained in Stuttgart who actually won the 1986, '87, '89 and '90 Porsche regattas - he was the mechanic that worked for the driver."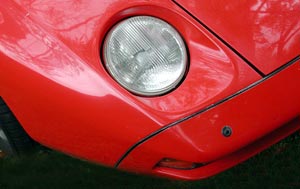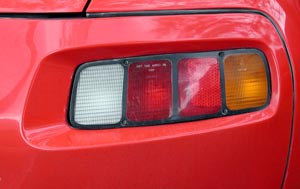 By now it should be obvious how attached Anthony is to his 928, and it's no surprise to find out that he's unwilling to part with it.
"I would never sell it," he says. "It's something I've spent a lot of time and money on. It has a lot of sentimental value to me, it's my pride and joy. I'm going to do some more on it, particularly the duco, and really bring it up to true showroom condition."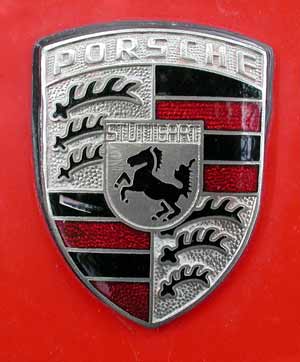 Porsche wasted years wondering what to replace its ageing rear-engined 911 series with. It was a brave decision to start from scratch with the front-engined rear-drive 928.
Unveiled at the 1977 Geneva Motor Show, the 928 began its life of controversy. Traditional Porsche owners were aghast that the Stuttgart company was to sacrifice the 911 for a big V8 grand tourer, and so kept buying 911s instead.
The ensuing second energy crisis and economic recession also held 928 sales back. Still, Porsche improved the car dramatically. The 1979 928 S (with a bigger 4.7-litre V8) was replaced with the comprehensively revamped 1986 928 S4, and sales improved a little.
The 928 GT of 1991 was one of the fastest versions while the 928 GTS was the final variant. Production ceased in 1995. - Byron Mathioudakis

---